File photo.
Generali reveals H1 financial results
P&C insurance line boosts premium growth for the insurer's H1 performance.
Generali saw its gross written premiums for the first half of 2022 grow by 2.4% to $42.59b (€41.9b) driven by its property and casualty insurance line.
The insurer saw a drop of 0.5% in its life insurance premiums. Despite this, Generali said life net inflows were resilient at$6.3b, supported by growth in the protection and unit-linked lines, offsetting a reduction in the savings line, consistent with the repositioning of its life business portfolio.
ALSO READ: Generali buys 25% stake in Indian insurance JV from embattled Future Group
Operating results grew by 4.8% to $3.15b because of the positive performance in Generali's Life, P&C, and Holdings insurance businesses.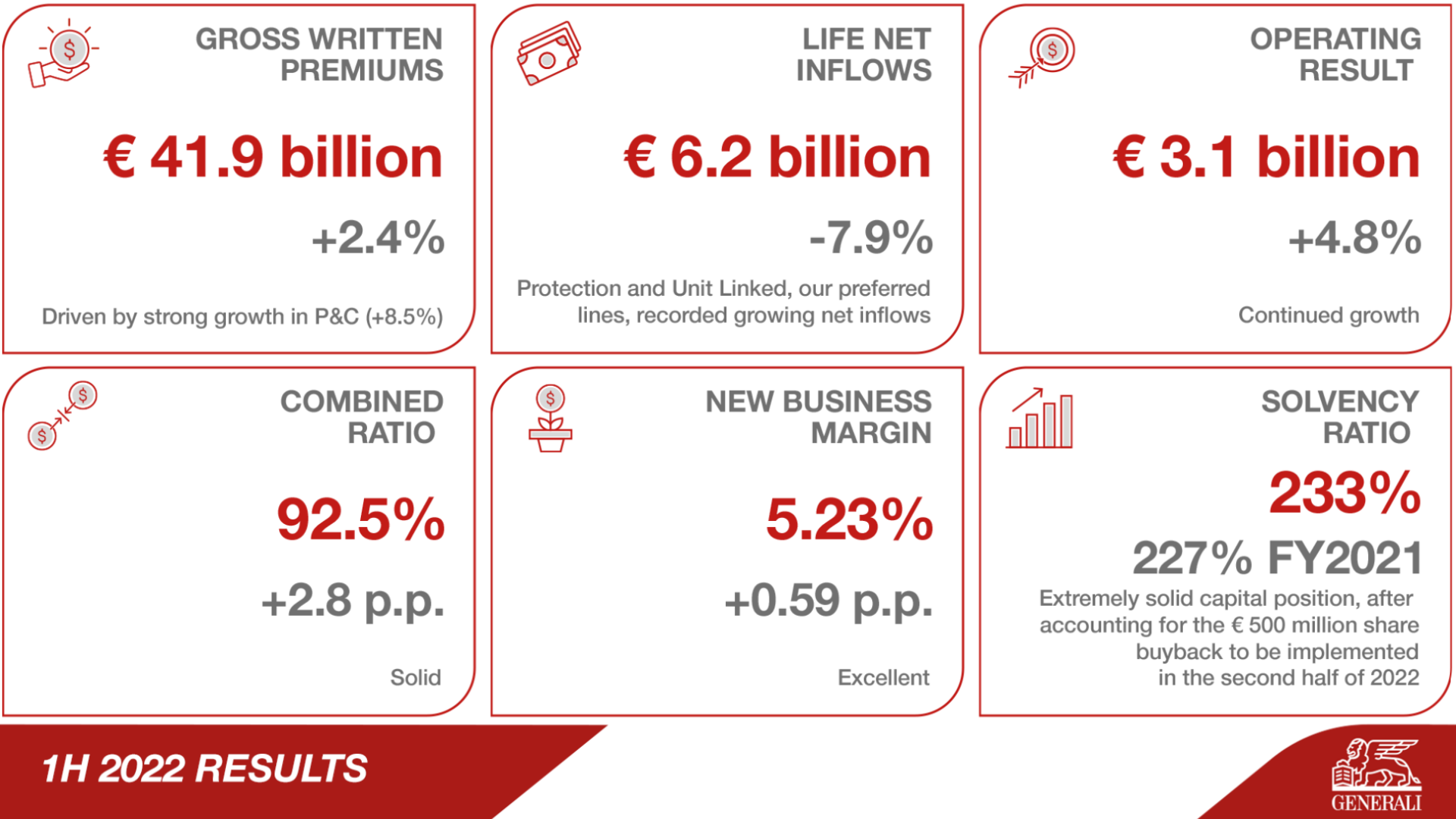 The net result stood at $1.42b, including impairments for Generali's Russian investments. Excluding those, net result would have stood at $1.46b.
"We have been able to achieve these results in an increasingly uncertain geopolitical and macroeconomic context while always keeping our customers and their needs as our top priority. In the months to come, we will continue to be fully committed to the execution of our three-year plan as we reinforce our Group's leadership as a global insurer and asset manager," Generali Group CEO, Philippe Donnet said.