AIA's smart calculator helps Singaporeans' figure out their financial weaknesses
The app calculates the personal financial satisfaction score based on the customer's financial goals.
How often have insurance agents gone up to someone and offered them insurance products, only to be turned down saying they already have insurance or they are happy to remain uninsured as they believe their financial position is 'quite stable'?
Probably, a lot. This attitude towards financial planning is what AIA Singapore has been trying to solve with their app, Xplore with Ally, a multi-needs financial calculator that helps Singaporeans understand their financial needs and goals.
Created to become a digital partner for their agents, Xplore with Ally was designed to take a snapshot of customers' current financial health and coverage adequacy to better give them an idea of what vulnerabilities remain as they try to reach a certain goal.
In an exclusive interview with Insurance Asia, AIA Singapore's Chief Customer and Digital Officer Melita Teo explained how they used Xplore by Ally's unique personalised features to entice customers to take the next step in their financial wellness journey.

Could you tell us about Xplore with Ally? How did this product come to be?
Since 2018, we have been increasingly focused on our digital transformation journey to equip our AIA insurance representatives with the tools and capabilities to better service our customers.
In a bid to better understand our customers' attitudes and behaviour towards financial planning, we learned that our customers need an avenue to understand their financial needs. Whilst there are financial calculators available in the market, most are targeted to focus on singular needs, such as a particular milestone as opposed to a holistic overview. We also found that the majority of customers continued to reach out to an AIA insurance representative to have more in-depth discussions and reviews of their financial health and needs so that they can purchase policies that are best suited and catered to their goals. That was how Xplore with Ally was conceptualised. It was designed to provide a snapshot of customers' current financial health, not just a particular concern but their multiple needs and goals in different stages of life, and personalised overview/insights for AIA insurance representatives to follow up with better guidance and advice.
What makes Xplore with Ally a must-need, especially for your market in Singapore?
In a mature and saturated market, like Singapore, it is especially easy to be overwhelmed with numerous goals, needs and choices. For our customers, especially young adults and families, protecting one's finances and planning for the future has always been key challenges, with multiple decisions at every life stage. However, many current financial planning tools are lengthy and complex, resulting in a lack of motivation for many to complete. Xplore with Ally enables our customers to view a simplified personal snapshot of their current financial health and coverage adequacy in less than three minutes. This enables them to understand if they are adequately insured or under-covered in certain areas, with potential coverage at a glance based on their goals and priorities.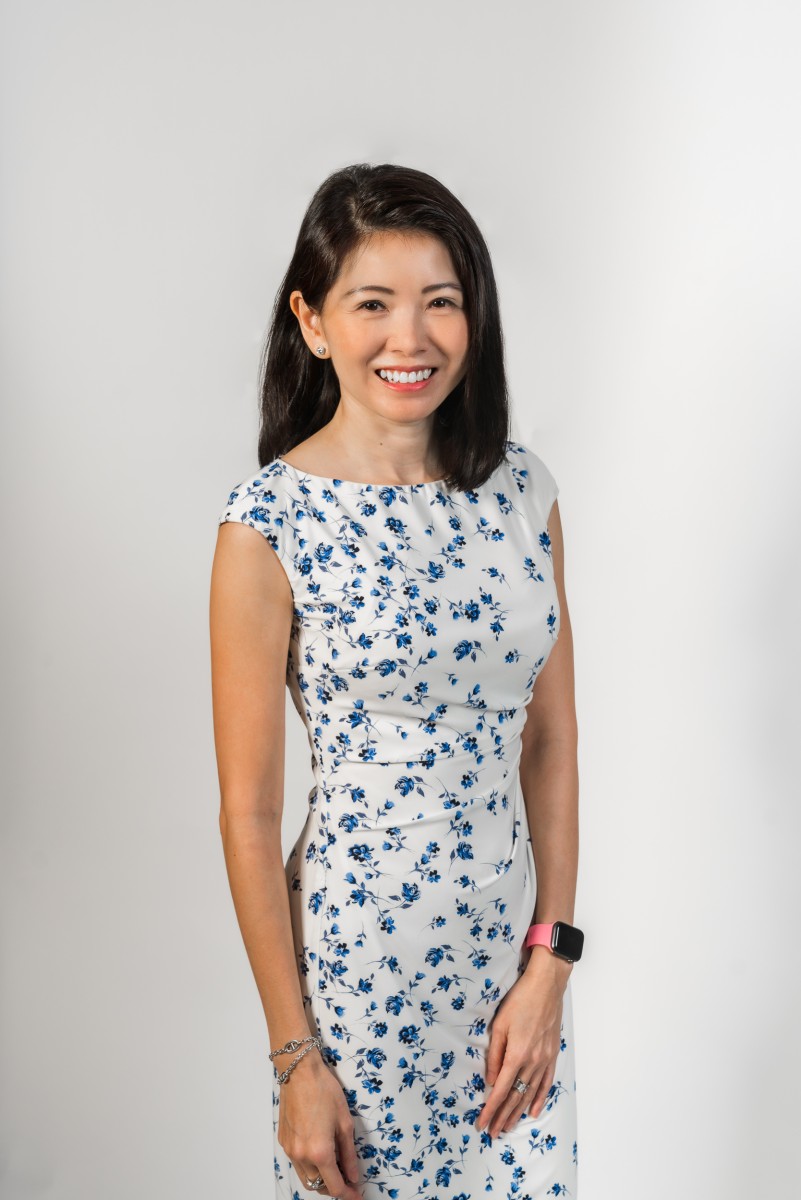 ​
​​Melita Teo, Chief Customer and Digital Officer of AIA Singapore.
Could you tell us about the different personalisation features that this product has that gives it an edge for your consumers?
In Singapore, while most individuals understand the importance of financial planning, many do not know where to begin assessing their financial health, and how to utilise the information to plan for their goals.
As a multi-needs financial calculator, Xplore with Ally helps our customers to better understand individuals' unique financial needs to determine their current resources, allowing them to have a preliminary review of their financial health based on their lifestyle needs and priorities, enabling them to take a step closer towards financial freedom.
Based on a series of simple questions on an individual's basic finances, goals, priorities, and living lifestyle preferences, Xplore with Ally analyses the available data and information to produce an Ally Score. Built on the mathematics of Prospect Theory, Ally Score measures one's financial satisfaction score. This is calculated based on an individual's desired financial goals in addition to their prevailing protection coverage, against simulated personal and market risks to indicate one's future financial health.
So far, how has Xplore with Ally performed in terms of lead generation? Do you have any numbers you could share with us?
Xplore with Ally is triggered by AIA insurance representatives to be sent to potential prospects/customers who wish to have a preliminary understanding of their needs and goals. We ran several advertising efforts on social media platforms and campaigns to interest our target demographics and generate awareness and usage of Xplore with Ally which contributed to approximately 1,000 leads generated in less than two months from the launch of Xplore with Ally. With the feedback and learning from this first release, we will be enhancing Xplore with Ally and expanding the avenues to reach a broader set of customers.
What makes the personalisation of customer service a priority for an insurer? In your opinion, why is personalisation an important factor that consumers consider?
Whilst the insurance sector has long invested in digitalisation and customer-centricity, the stress test presented by COVID-19—against a backdrop of disruptions—has reshaped how companies are creating technology-enabled competitive advantages. Customer centricity is an absolute business necessity, especially amidst continuously evolving customer needs, demands, and expectations. Brands and companies that can offer value in personalisation have seen high conversion rates and repeated engagement over time. With customers now accustomed to interacting online, a greater focus on customer-facing digital platforms and data-driven personalisation will remain a high priority.
Beyond that, advanced technology will also be harnessed to help insurers better understand customers, by identifying their preferences and to better anticipate their future needs to deliver a more personal and empathetic customer experience. Personal and empathetic are key here. It is important to treat technology as an enabler and not a replacement for the human touch. Digitalisation strategies should be people-first so that customers can get a personalised interaction that they greatly appreciate, especially when it comes to making purchasing decisions for life insurance.
How do you think insurers should balance automation and personalisation?
With more people getting accustomed to living their life online, it is imperative that we continuously leverage analytics to understand and uncover insights into customers' ever-changing needs to enhance our digital experience for them. At AIA, we believe that automation can be a key driver to power and scale personalisation. Leveraging analytics will better inform us of customer insights to create personalised campaigns and offers and to improve a customer's overall end-to-end journey.
With AI and automation usage on the rise, how do you ensure that customers still have a unique personalised experience with your products and services?
As a people-first and customer-centric organisation, we are committed to placing our customers at the heart of everything we do. Whilst we believe in leveraging digital technologies to embrace new norms, our team is also cognizant that our digital capabilities need to also encompass high-tech, high-touch, and high-trust for our customers to enjoy personalised user journeys. Our digital transformation strategy ensures that our digital ambitions are rooted in our brand promise of enabling healthier, longer, better lives—a unique position that AIA undertakes in the life insurance industry.
What's next for AIA Singapore?
We will continue to improve our Technology, Digital, and Analytics capabilities and solutions to provide customers with an integrated ecosystem that is high-tech, high-touch, and high-trust for a seamless and fuss-free experience:
Conducting explorative and ethnographic research to uncover our customers' unspoken needs and pain points.
Exploring collaborative ideation workshops across various departments to prioritise user-centric features and overcome potential biases and assumptions.
Evaluating various variables (tasks, timings and platform preferences) in determining what is the best user interface.
Do you have any last words for us?
At AIA Singapore, our priority has and always will be our customers as we are rooted in our brand promise of enabling healthier, longer, better lives. Ultimately, our mandate for leveraging digital technologies is guided by our brand promise and our new long-term commitment to environmental, social, and governance to ensure that we are positively impacting the health and wellness of our customers and the wider community including the environment. We are confident that this single-minded focus on our brand promise will keep us on the right track in delivering outstanding customer experiences, allowing us to stand out from the industry's sea of sameness.