Singapore's top 50 insurance firms reveal 17.22% increase in assets
Digital dominance and healthtech helped them mitigate losses, Singapore Business Review found.
The top insurers of Singapore Business Review's annual insurance rankings have their eyes dead set on digital dominance, healthtech, and environmental, social, and governance (ESG) practices. Incorporating these factors helped them mitigate potential losses from the looming threats of climate change whilst capitalising on growth opportunities presented in a net-zero economy.
In Singapore Business Review's annual review of the insurance sector, the top 50 insurers from Singapore gained $313b in assets in 2020, a 17.22% increase from $267b in 2019. Insurers still saw their assets grow; however, some showed signs of a slower increase rate compared to 2019's rankings.
Great Eastern retained its top spot in terms of assets at $69b in 2020, a 13.1% jump from $61b in 2019. AIA Singapore followed close behind at $58b, rising at nearly the same rate at 13.7% from $51b in last year's rankings.
Prudential Singapore maintained its third ranking with its assets stepping up by 13.3% from $45b to $51b. However, the rate of increase fell by a few points from its 19% increase from last year's rankings.
Meanwhile, NTUC Income, with an increase rate of 10% from $40b to $44b decreasing from its 14.1% growth rate in 2019, held on to the fourth spot. Rounding out the top five is Manulife Singapore with $27b worth of assets in 2020, up from $19b in 2019.
Digital dominance
NTUC Income's CEO, Andrew Yeo, said that digital-first insurance propositions will continue to gain traction. This is especially as digital consumers makeup 79% of Singaporeans aged 15 and above, according to a report by Meta.
"There is a growing appetite for digital services with 30% of Singaporeans expecting to spend more on digital financial and healthcare services post-COVID. This will spark new demand for digital-first insurance offerings and insurance innovations that make insurance accessible and meet the needs of a growing digital-first population," Yeo said.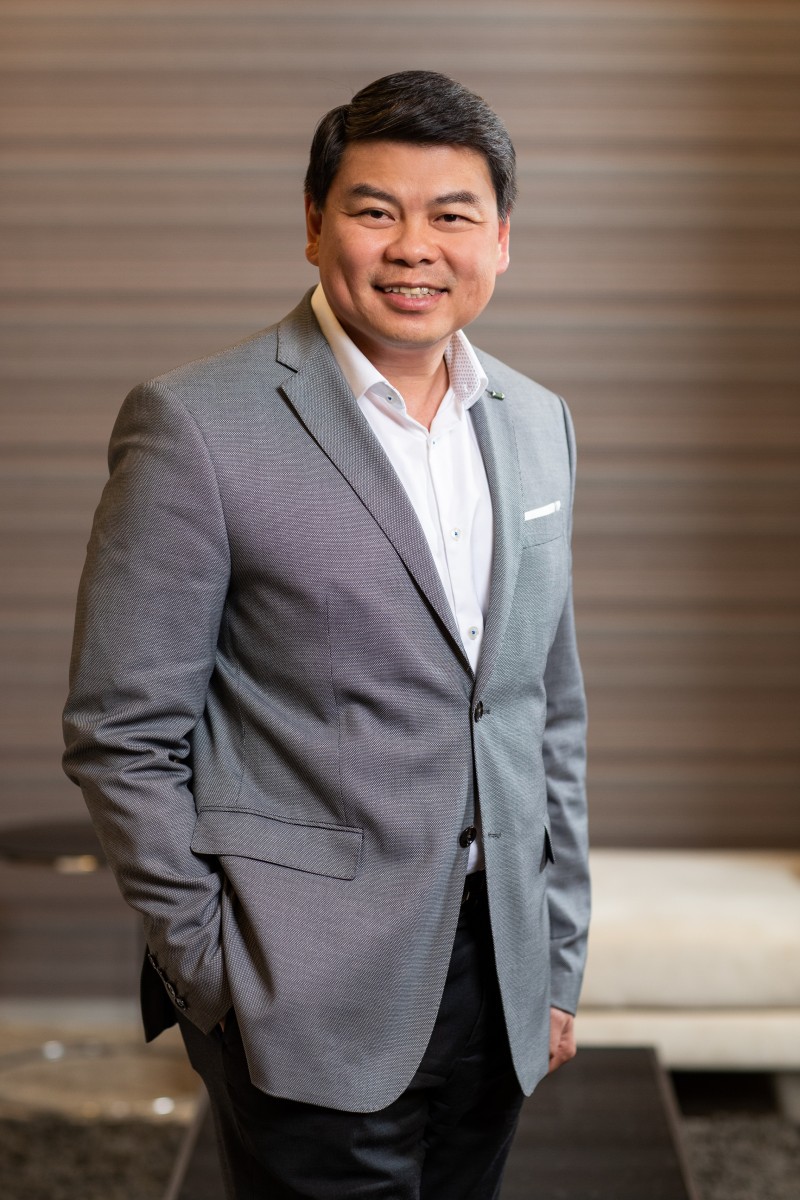 ​
NTUC Income chief executive officer Andrew Yeo.
Yeo said they have seen the sign since SNACK by Income, their lifestyle-based micro-insurance and investment platform, was launched in 2020. The take-up rate has been increasing with over 70% of SNACK customers being new.
Allied Market Research, a global market research firm, said that the digital insurance market has the potential to reach US$279.51b by 2030, with the surge in demand for cost-effective platforms and personalisation of insurance products driving the growth of the global digital insurance market.
However, time-consuming processes of digital transformation and privacy and security concerns restrain the market to some extent. On the other hand, an increase in the adoption of digital solutions presents new opportunities in the upcoming years—which Yeo believed should be taken advantage of.
Insurers should consolidate learnings and experiences from the roll-out of digital-first insurance offerings locally to capture the first-mover advantage by bringing these innovations to overseas markets.
However, AIA Singapore CEO Wong Sze Keed has this to say: "It is important to treat technology as an enabler and not a replacement to human touch. Digitalisation strategies should be people-first so that customers can get a personalised interaction that they greatly appreciate, especially when it comes to making purchasing decisions for life insurance."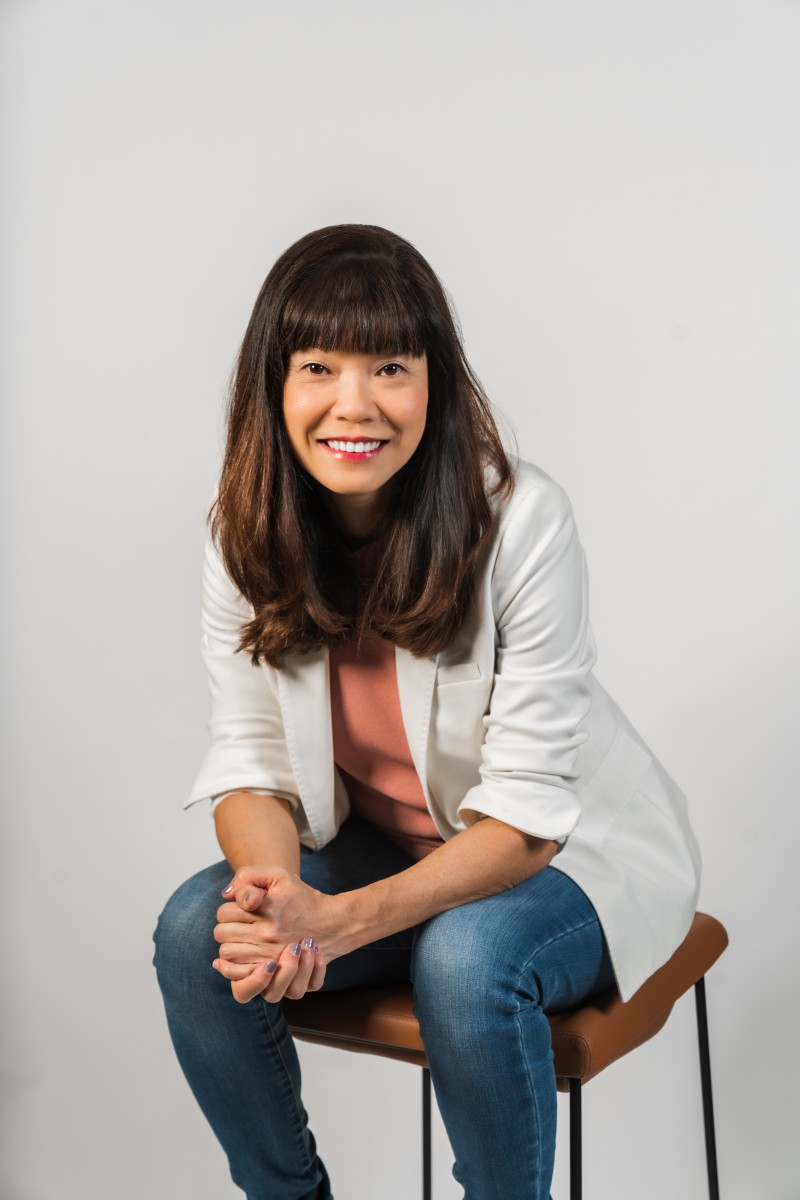 ​
AIA Singapore chief executive officer Wong Sze Keed
According to a research by Deloitte, although businesses are developing online channels and reducing in-person services, human interaction will continue to be an asset and suggested that real-time response and interaction capabilities be included in digital platforms to enhance user experience.

Concern for health grows
There also has been an increase in health awareness amongst Singaporeans since the pandemic. A recent survey by Prudential found out that around 61% use personal health technologies.
According to Goh Theng Kiat, chief customer officer of Prudential Singapore, insurers can take advantage of rising health enthusiasts by establishing stronger partnerships with healthtech providers to develop more innovative ways to promote healthier lifestyles.
For example, Prudential plc recently established a partnership with Smarter Health to enable users of the Pulse app to access a directory of specialist doctors and health screening services and to make appointments online.
As concerns on health rise, life insurance also saw positive growth last year with new business increasing by 38% year-on-year, according to the latest numbers by the Life Insurance Association of Singapore.
Sze Keed added that this must be because consumers have realised how unsettling it can be to be under-protected, which is why Singaporeans are becoming more proactive in seeking insurance solutions for their peace of mind.
Climate impact and ESG
In a study by Blackrock, nine out of 10 insurers globally are worried over the impact of climate risks.
According to Charles Hatami, global head of the financial institution group and financial markets advisory at BlackRock, an overwhelming majority of insurers view climate risk as investment risk and are positioning portfolios to mitigate the risks and capitalise on the transformational opportunities presented by the transition to a net-zero economy.
A climate risk report also tallied that the Asia Pacific experienced an overall economic loss of US$50b of which US$9b were insured. Globally natural disasters cause around US$120b of which US$110b were insured.
The threat of climate change is pushing insurers to adopt more ESG practices. According to an industry poll from August to November 2021 by GlobalData, 21.6% said that mitigating long-term risks caused by climate change is the main driver for the adoption and integration of ESG.
GlobalData Senior Insurance Analyst Beatriz Benito said that the challenging outlook of climate risks will continue to encourage insurers, especially those who have yet to embrace ESG into their corporate values and operations.
"The increasing frequency and severity of certain natural catastrophes have caused insurers to rethink their approach to underwriting coverage. Asia is one of the most exposed regions to the damaging impacts of climate change including intense heat waves, drastic increases in heavy rain and temperatures leading to diseases, and extreme weather resulting in floods and droughts. Insurers should rethink their strategies and approach to undertake responsibility and action to help tackle challenging effects of climate change," AIA Singapore's Sze Keed added.
Meanwhile, for Prudential Singapore's Goh, insurers can do their part to mitigate the effects of climate change by providing more options for people to participate in sustainable investments and supporting the inclusive transition towards a low carbon economy.
NTUC Income's Yeo said that it's important for insurers to assess climate-related risks to their business and understand where their material impact lies.
He said that by understanding their carbon footprint across their lines of businesses, insurers can then make an informed assessment on the type and extent of actions that they can take to influence corrective behaviours and drive change internally and externally.
The future of insurance
With the insurance industry continuing to shift and change, these industry veterans shared their insights on what changes insurers can expect in the future.
For NTUC Income's Yeo, they believe insurance will increasingly become lifestyle-driven. That's why they have begun to cater to today's digital-first consumers with their products and services to make insurance more accessible and affordable.
Additionally, insurance players should expect increased competition, brought about by more partnerships between insurance firms and tech companies. Yeo also predicted that there will be a growing emphasis on ESG practices in the industry as climate change becomes a global priority with insurers doubling down on their efforts to drive sustainable growth.
For Prudential Singapore's Goh, he believes that life insurance is changing from being traditionally about mortality protection to getting a more active role in customers' health and wellness needs.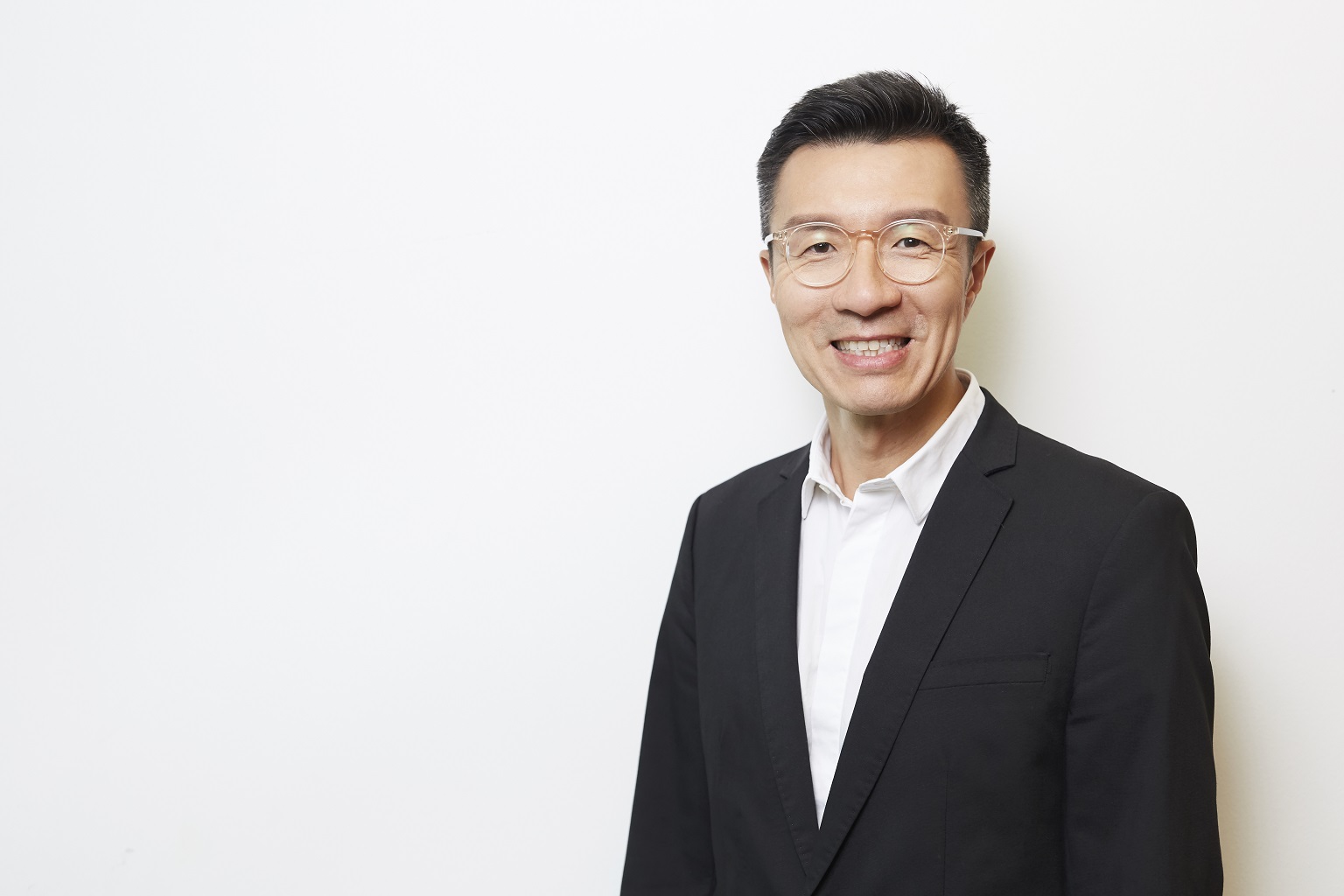 ​
Prudential Singapore chief customer officer Goh Theng Kiat.
He added that as Singapore's ageing population is expected to rise to 25% of the population by 2030, the chances of falling ill and requiring medical treatment rises which insurers should be prepared for.
Goh also believes that there will be greater integration of AI in services and solutions as customers demand more near real-time service in areas such as claims processing or having customer queries answered at any time
Meanwhile, AIA Singapore's Sze Keed agreed that insurers would likely leverage more technologies and adopt insurtech to create higher value creation for customers however they must still place greater emphasis on customer centricity and ESG matters at the heart of their customer operations and strategy.
"When a company has a people-centric focus, it will open up an exciting stream of possibilities in fulfilling a company's brand promise and business objectives," Sze Keed said.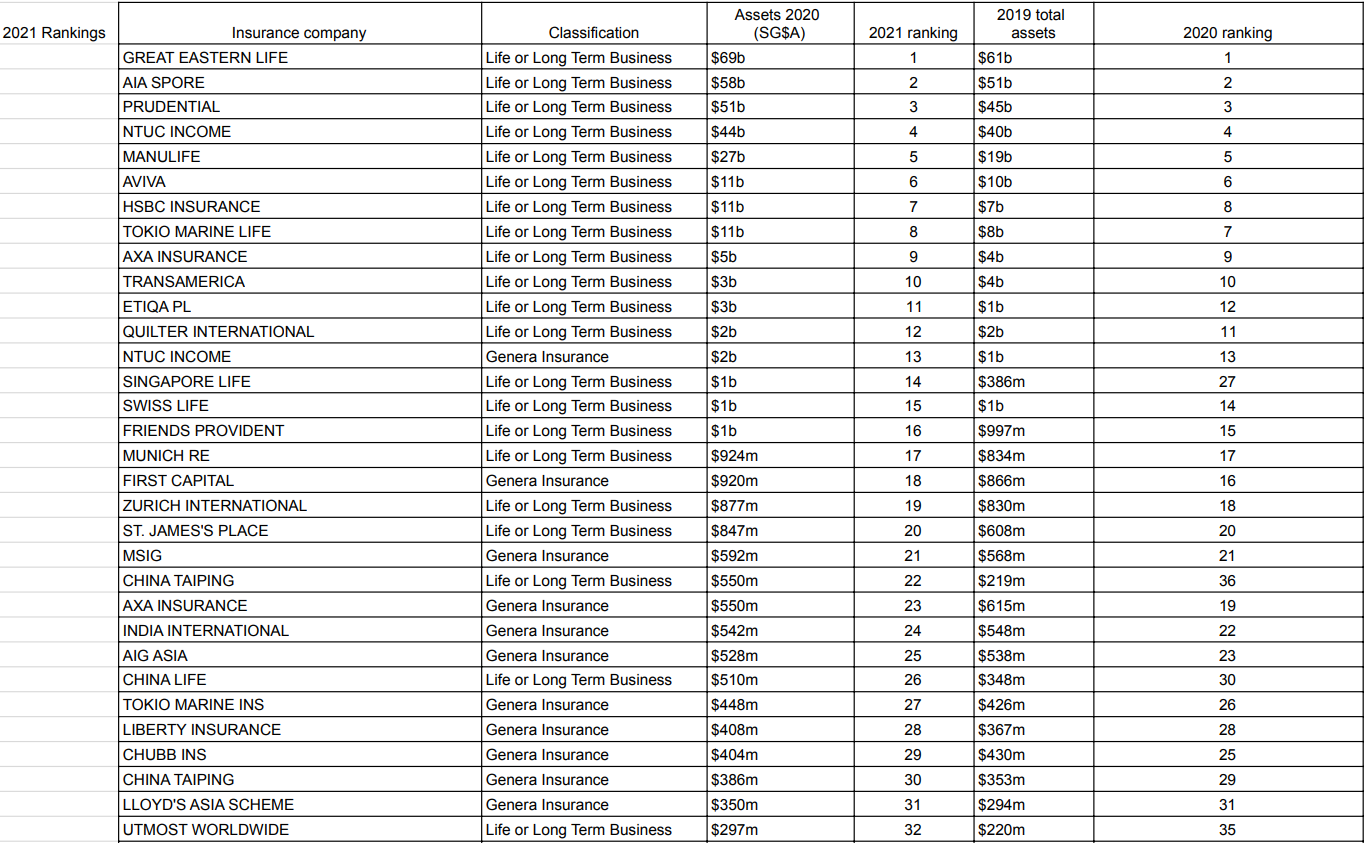 *all figures rounded off
*all figures in SGD
*Base from the numbers from the Monetary Authority of Singapore