Why embedded insurance is cutting out the middleman
Without middlemen, insurance will get cheaper for consumers.
Most people will never think about getting insurance unless an underlying problem occurs. The best example would be the surge in health insurance policies sold after the worst of COVID-19 ravaged the world. However, embedded insurance is now shifting perspectives by making consumers more agreeable to taking insurance no matter what state they are in.
But what exactly is embedded insurance? Chatting with Insurance Asia, Arijit Chakraborty, Managing Director, APAC for Cover Genius, described embedded insurance as a cover that is bundled together with another product.
It is a model that anticipates the customers' needs by offering tailor-made and relevant coverages at the point of sale.
"It's like buying an aeroplane ticket. At the same time of booking the ticket, I am sold an insurance, not only the conventional travel insurance, I'm also sold a COVID-19 protection insurance, and a flight delay insurance. In one click, I can buy that and it's a more seamless and convenient journey than going to a third party website and buying the same cover," Arijit said
Customer demand
Arijit believes that demand for embedded insurance, especially in Asia, has increased because customers are looking for more hyper-relevant, contextual, and honest pricing in their insurance products. In fact, earlier this year, Cover Genius sold more than 10 million policies and saw a whopping 1,900% increase in policies sold for retail partners like Shopee and Flipkart, with a 430% increase in Asia alone.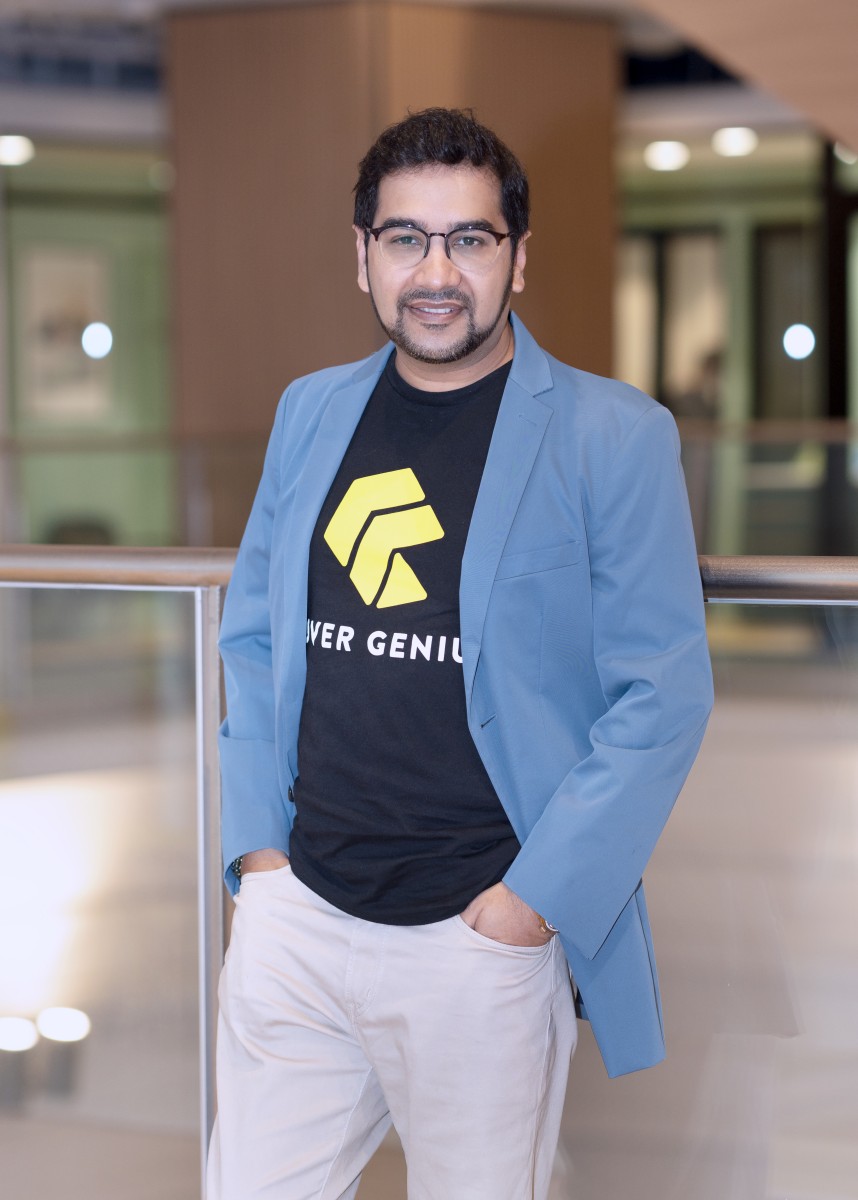 ​
Arijit Chakraborty, Managing Director, APAC for Cover Genius.
This demand is the reason that Arijit believes that the future of insurance distribution lies in embedded insurance.
In his experience as part of senior management in various insurance agencies in previous jobs, Arijit said that because most insurance products get distributed by intermediaries, products are mostly sold on the basis of commissions.
"[In embedded insurance], there is no intermediary in the picture. Let's say you are buying something and you want to protect yourself from contingencies. With embedded insurance, when you are making the purchase you are getting protection with a simple, straightforward policy. And this is disrupting the conventional way of insurance distribution," Arijit said.
This is another point on why embedded insurance is believed to be the future of distribution. According to a study done by Cover Genius, 60% of customers prefer to buy protection from their favourite online brands
One platform
Leveraging on the increasing demand for embedded insurance, Cover Genius used its global distribution platform, XCover to further help businesses add protection as part of their product offerings for the customers.
XCover has an end-to-end value chain of insurance. Using XCover, partners can have Cover Genius do the heavy lifting such as risk management, pricing, underwriting, issuance of policies, operations, and claims management. It is an all-in-one tool for their partners. They also work with partners to design products to offer customers.
But how does this help their partners solidify their brand's position?
Arijit said that with embedded insurance, businesses can assure that their customers are protected all the time. This gives customers peace of mind when dealing with the brand, increasing trust between the two, as well as securing another revenue stream for their businesses.
Second, it increases brand value. Including covers for products and services will imprint in the minds of consumers, making them associate that brand with protection.
The third is product differentiation. By embedding insurance in another product, businesses can be differentiated from their competitors.
"For example, you are buying a laptop on Shopee. You can see that they are offering insurance for that laptop but don't see it from other e-commerce platforms. You may tend to buy the same laptop from Shopee because you're getting a chance to buy the protection," Arijit explained.
In another study by Cover Genius, approximately 66% of consumers say that having the option to get insurance at the checkout would entice them to spend more, and even buy a higher volume of goods. Once insurance is bought, there is a high chance of insurance being repurchased again in the future, with 82% of people who bought insurance from a retailer saying they would buy it again in the same way in the future.
More distribution partners
Right now, the main plan for Cover Genius is to increase its distribution partners. Currently, they have partnerships with different firms from various industries like Shopee, Ola, Skyscanner, Booking Holdings, eBay, Intuit, and Descartes ShipRush.
According to Arijit, Cover Genius is now starting to invest in FinTech payment wallets, payment gateways, Neobanks, as well as going into SME-led consumer lending.
"Now we are heavily investing in fintech payment wallets, payment gateways, do banks, then we are going into SME-led consumer lending," Arijit said.
However, Arijit firmly believed that with their success in the embedded insurance market, there is no need to venture out to, say brokering, like other firms as it is clear to them what works.
"We are very clear on what works—and what works is embedded insurance. We want to be seen as an embedded insurance platform," Arijit said.